---
Medical device and instrumentation materials and manufacturing processes are diverse and ever changing, requiring meticulous precision to meet critical specifications. Equally, the standards for cleaning the components of these devices demand the highest quality detergents.
The VALTRON®product line of high-purity detergents are designed to effectively and efficiently clean the variety of metallic, polymer, ceramic and composite substrates used in medical device manufacturing. Our formulated, sub-micron-filtered detergents are designed for clean room applications for process cleaning of surgical instruments, orthopedic devices, intra-ocular lenses, and other medical equipment.
VALTRON detergents are available in neutral pH, alkaline and acidic formulas. The detergents reduce surface tension and exhibit excellent wetting characteristics, transitioning surface characteristics from hydrophobic to hydrophilic. Used in ultrasonic, megasonic, immersion soak, and spray wash and scrub processes, VALTRON detergents remove the most difficult contaminants, including polishing compounds, metalworking lubricants, handling soils, oxides, and airborne contaminants.

"The technical and R&D support that Valtech has supplied us with over the years has been instrumental in our growth and quality control. The quality and consistency of the consumables they supply us, as well as the reliability of scheduled deliveries has earned them an A+ in our vendor ratings."
Keith Robinson, CEO
SlicingTech
"Disk drives are unique within the electronics industry in that they must maintain and extremely clean internal environment throughout their operational life. Valtech was successful in delivering uniquely qualified surfactant systems for both metal and polymer-based drive components. The qualification phase was aided by a top tier R&D center, and the switch to full production was backed up by great customer support as well as trouble-free worldwide distribution."
Joe Hanke, PhD, Executive V.P., Material Science
Western Digital Corporation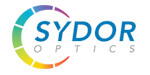 "I cannot thank the team at Valtech enough for the recent support and technical expertise with our most challenging precision cleaning task to date. Not only did they spend the onsite/hands on time learning about our needs first person, but the solution they delivered was 100% on target and met our customer's requirements completely. Top notch outfit and I highly recommend them to anyone in any high-tech industry where the smallest particles matter."
James Sydor, President
Sydor Optics, Inc.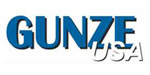 "Our company has been a customer of the Valtech Corporation for over 10 years. As a quality and environmental professional, my responsibility is to drive organization excellence within my company. I place a premium on great customer service. Recently we were faced with an environmental challenge due to our Industrial Wastewater Permit. Valtech's customer and technical services professionals resolved the issue very quickly, and in the process, made me feel like I was their most important customer."
Michael Merritt, Quality & Environmental Manager
Gunze USA
Our facility has been using Valtech adhesives since 2019. They worked with us until they found the adhesive that best fits our needs.
We have been able to incorporate this product in many areas, but the one that we use this for the most is for our product that goes into fighting cancer.

Recently we were on the brink of running out of the adhesive and this group of people pulled together to make sure that this did not happen. It was very important to our company and for the people that are fighting cancer.
Marie VanCleave, Sr Spvr, Operations Mgmt
L3Harris